Why Choose Us
The Trophy Point Transition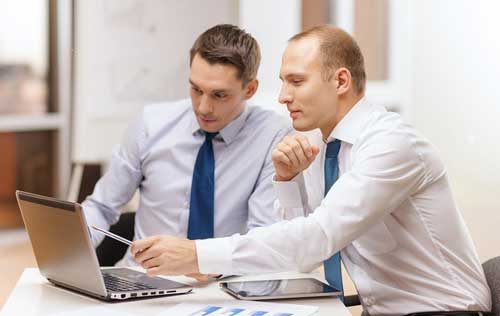 As highlighted by the name of the company, Trophy Point is synonymous with "transition." Our team is passionate about supporting clients who have a vision they are ultimately trying to achieve by taking potential in any form (an idea, drawings, funding, team members, a selected site, etc.) and converting it into a reality.
Our clients come to us knowing that our team will be as passionate about helping them recognize their vision as they are. The Trophy Point approach is oriented on taking complex inputs, relationships, and variables and providing elegant and harmonious solutions that meet our clients' needs.
Our solutions are elegant in their appearance. Trophy Point takes multiple inputs and provides simple, easy-to-understand solutions. Our solutions are harmonious in the way they fit into the existing system. If there's a way to provide our solutions in a manner that interfaces with an existing or a new system in a more effective way, we are determined to find it.
Trophy Point's "transition" process leverages best practices from the military, Systems Engineering, Business School best practices, and industry experience to take our clients' inputs and the associated potential and convert them into a solution that aligns with their vision.
It is our belief that a project does not rise to the level of the stakeholders' expectations, rather it falls to the level of planning and quality of inputs that go into making it a reality.
So, choose Trophy Point and make the declaration that you are ready to recognize the full potential of your project in pursuit of your vision!
The Value
Construction Cost Estimating
Owners
Whether you are interested in having a Rough Order of Magnitude for a potential project or you are looking for a detailed cost breakdown analysis of a design, Trophy Point can assist you.
Our conceptual estimating capabilities enable our team to provide Owners with cost projections for a project when there is nothing more than a narrative or a "napkin sketch" available. Our engagement with Owners early in the process enable them to think through the different variables that drive construction costs. This is especially useful when considering multiple sites, different construction timelines, and topics that should be discussed with Architects or Construction Managers during their initial conversations. Ultimately, our work during the concept phase of a project can help owners more clearly articulate their scope with an understanding of what the resulting budget will be.
As a design matures, Trophy Point can provide Owners with detailed cost estimates against a set of drawings. The value in doing this reaches far beyond the estimate generated by Trophy Point. The estimating process oftentimes reveals quality gaps in drawings that, if left unattended to, may result in change orders during construction. This process also reveals the different factors driving costs for a construction project. This information is extremely useful for high-level Value Engineering.
Beyond this, our estimating work enables Owners to have a more educated discussion with Architects, Engineers, Construction Managers, General Contractors, and other stakeholders on a project as it relates to both scope and cost. Owners can be rest assured that the information provided by Trophy Point does not come with "expectations" or "obligations" for something more. Trophy Point does not have a vested interest in providing an estimate that is "a little higher" or "a little lower." We define success by the number of repeat clients we have - not by securing additional budget for design scope or providing an estimate that enables our team to secure the Construction phase of a project.
We empower owners!
Architects / Engineers (A/E)
Architects and Engineers have several tasks to address during the pre-construction process. Oftentimes, time is the most precious resource during this phase of a project. Whether A/E firms conduct their own estimates or subcontract this scope of work, generating a construction value cost estimate comes at a real cost to the project. The opportunity cost associated with generating an estimate versus focusing on the design is oftentimes reason enough to subcontract this service.
Beyond this, an inaccurate estimate on a project oftentimes impacts the reputation it carries in the future. If a project greatly exceeds a budget that is set according to an estimate provided during the design process, the resulting building is typically known more for the budgetary headaches it caused than for the function it now serves.
As a team that provides estimates across several markets and regions using a proven methodology and proprietary cost database, Trophy Point can provide cost estimates in a manner that enables A/E firms to focus on their design with a high-level of confidence in the accuracy of our work. Furthermore, through the engagement of our estimating team, A/E firms can be rest assured that our work will assist them in identifying potential quality issues with drawings before bid and also provide them with different considerations related to Value Engineering options.
During construction, Trophy Point is capable of providing cost estimating services for Change Order Management as well.
Construction Managers (CM) / General Contractors (GC)
While CMs and GCs oftentimes have their own estimating department, Trophy Point can assist them in several ways. In situations where the volume of work exceeds the capacity of the estimating department in a CM's/GC's organization, Trophy Point can serve as a relief valve capable of providing highly accurate estimates.
Trophy Point is also able to provide check estimates against work generated by CMs/GCs. In cases where such firms are looking for a second opinion on an estimate for varying reasons, Trophy Point can generate a new estimate from scratch or populate the pricing column against a given quantity takeoff.
As CMs/GCs evaluate the cost-benefit of early design phase engagement by their cost estimating department, Trophy Point can fill in where needed. In cases where a project and its corresponding design are not mature enough for CMs/GCs to expend valuable estimating department resources generating an estimate, Trophy Point can help. Furthermore, in Design-Build scenarios where Owners are interested in a second opinion on cost, Trophy Point is capable of supporting this.
While CMs/GCs are ultimately liable for the value they commit to for a contract, it is important to remember that our success is determined by how often we earn your business on a repeat basis.
Construction Consulting
Trophy Point's knowledge of the variables that drive cost on a given project enables us to support any client type across a wide array of required services. Our unmatched level of engagement with different Owners, Architects, Engineers, Construction Managers, and General Contractors across the country provides the Trophy Point team with a unique opportunity to learn the "best practices" from each of them and apply our approach where applicable. Every variable and decision on a construction project is rooted in cost.
Business Consulting
The Trophy Point team has a wealth of experience across different size companies and industries providing company-wide or functionally-specific options to improve our clients' performance. Members of our Business Consulting team have graduated at the top of their MBA Classes, supported full Strategy Development processes in multiple organizations, and implemented them with resulting tactical plans of action. Beyond this, Trophy Point has relationships with current and former employees of some of the most reputable consulting firms in the world, including McKinsey & Company and the Boston Consulting Group.