Where We Do It
Markets
Trophy Point's staff has supported projects across several different markets. Below is a list of the markets we provide estimating and consulting services in support of:
Higher Education
K-12 Schools
Healthcare
Religious
Municipal / Civil Transportation
Commercial
Historical and Renovation
Museums
Leisure and Recreation
Hospitality
Power Plants and Nuclear Facilities
Residential
Military
Regions
Trophy Point supports projects nationwide by leveraging a proprietary cost database and estimating methodology when providing its Construction Cost Estimating services. Similarly, we provide our Construction Consulting services across the United States. Trophy Point provides our services in support of Local, State, and Federal government projects as well. Below is a map of the regions we focus on providing Construction Management, Cost Estimating, and Construction Consulting services to: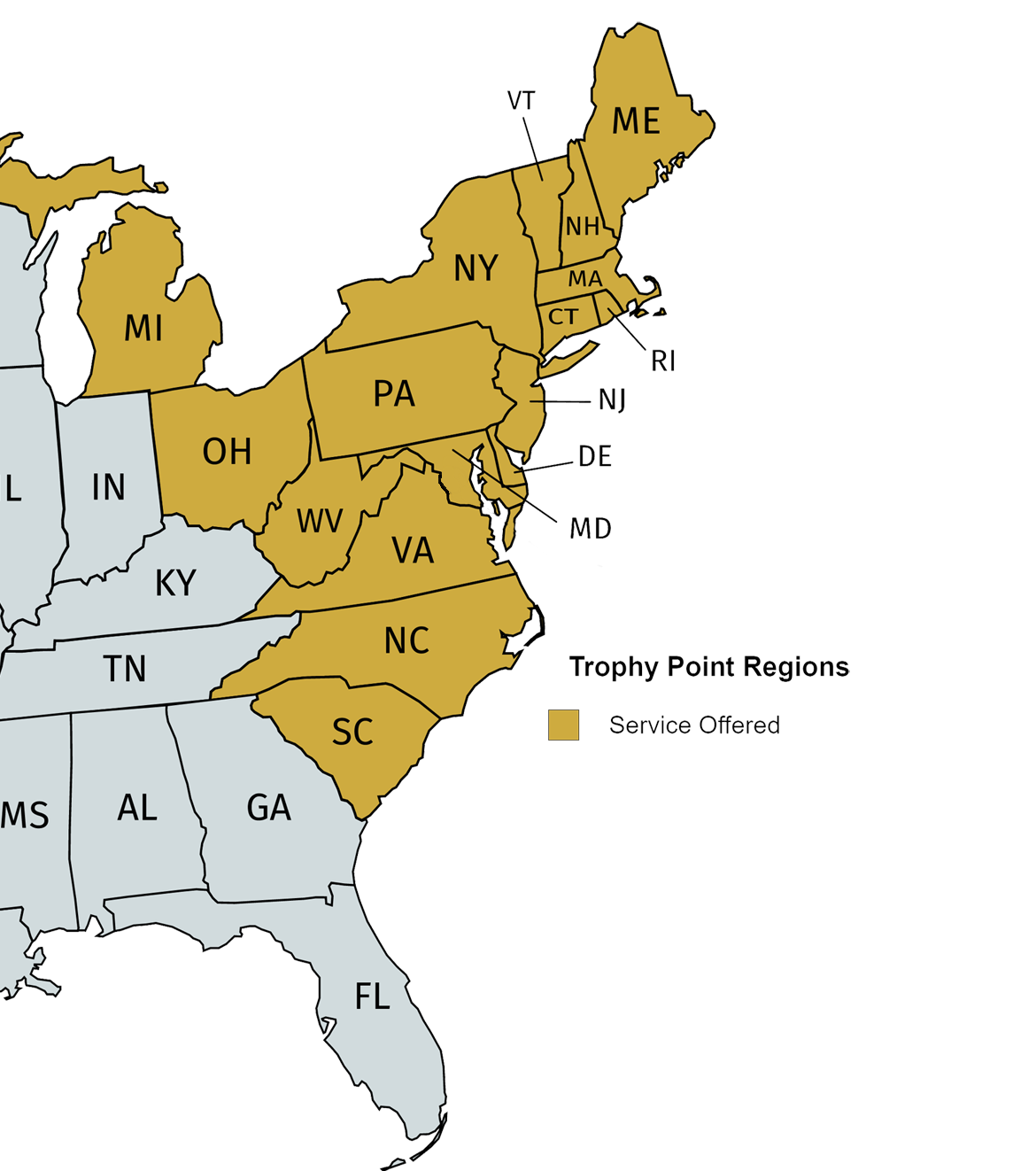 Contact Us
Contact Us for a Free Consultation
Quality First
Beyond honoring our commitments, doing so in a manner that offers the highest quality end-product is critical.